Finance Department at K-State
Finance Department
The finance program provides a high quality educational experience to our students. The courses blend theory with practice. Through a carefully designed curriculum, we offer four areas of specialization within finance, management, controllership, service, and analyst, to help you prepare for the finance career of your choice.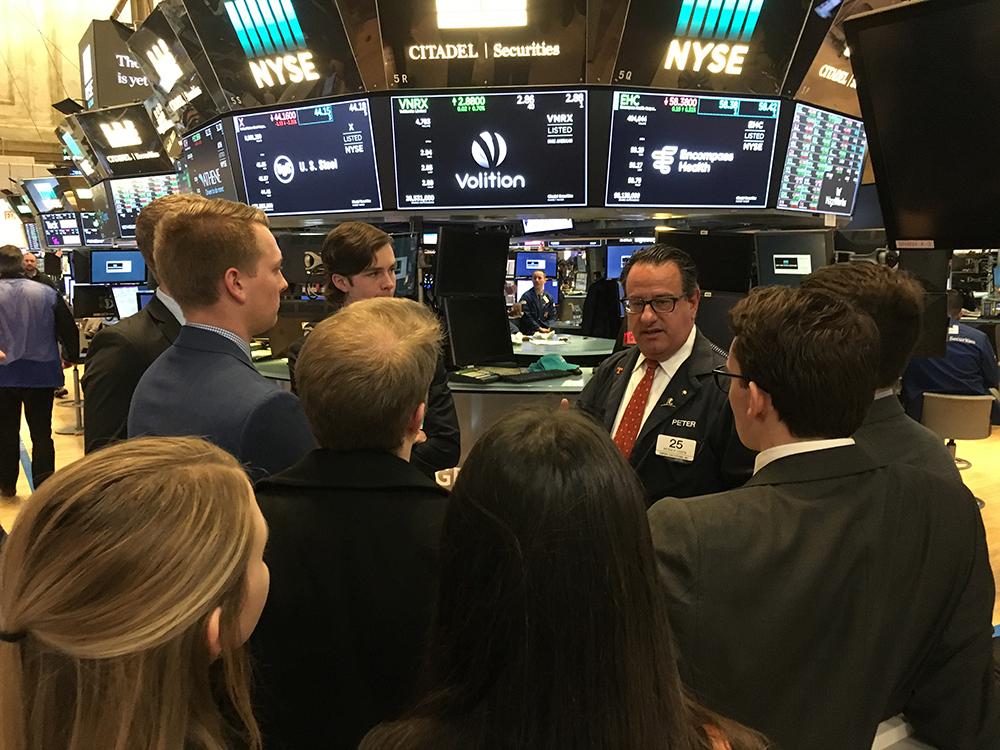 Why Finance?
Finance students have a 99 percent employment rate 3 months after graduation. Some of our recent students have graduated with offers from: Koch Industries, Cerner, Phillips 66, Bloomberg, Goldman Sachs, Deloitte Consulting and many other companies. The average starting salary of our graduates is $52,000. Last year we awarded more than $125,000 worth of scholarships to our students.
Student Benefits
Student Finance Association is one of the most active student organization in the college and provides opportunities for corporate visits, career exposure, and opportunity to network with successful alumni.
Students manage The Dannis and Sally vonWaaden Student Investment Fund worth more than $1,000,000. Students gain real world experience in stock valuation and investing.
College of Business Administration
Department of Finance
Ansley Chua, Department Head
achua@ksu.edu
2097 Business Building
1301 Lovers Lane
Manhattan, KS 66506
p. 785-532-6892
finance@k-state.edu