Finance Department at K-State
Finance Department
The finance program provides a high quality educational experience to our students. The courses blend theory with practice. Through a carefully designed curriculum, we offer four areas of specialization within finance, management, controllership, service, and analyst, to help you prepare for the finance career of your choice.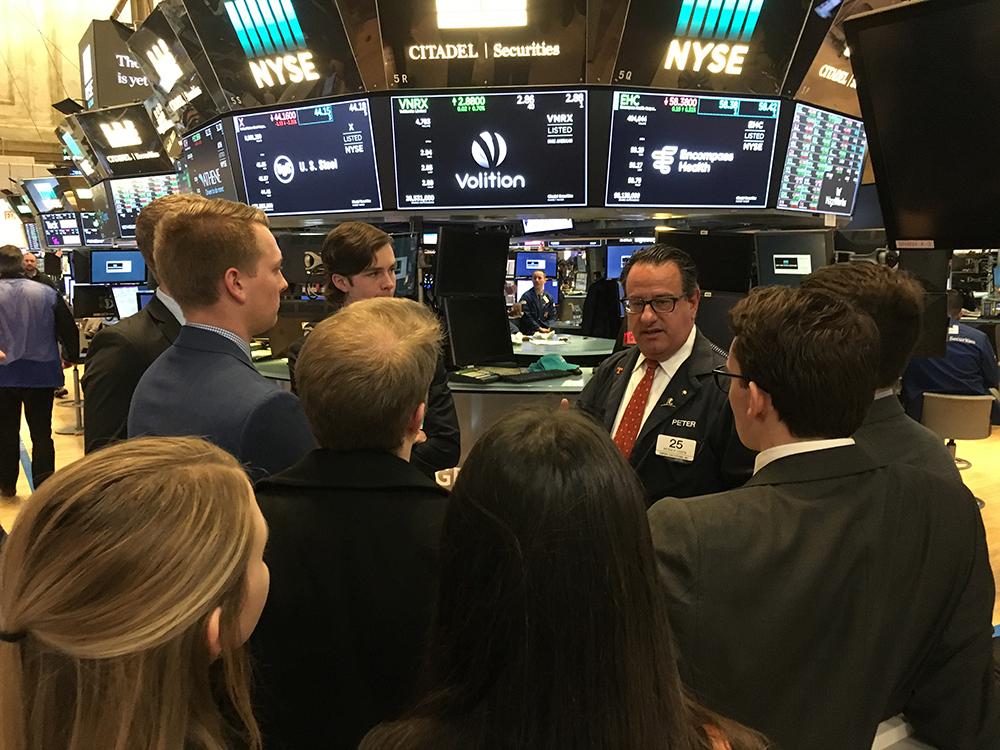 Why Finance?
Finance students have a 99 percent employment rate 3 months after graduation. Some of our recent students have graduated with offers from: Koch Industries, Cerner, Phillips 66, Bloomberg, Goldman Sachs, Deloitte Consulting and many other companies. The average starting salary of our graduates is $52,000. Last year we awarded more than $125,000 worth of scholarships to our students.
Student Benefits
Student Finance Association is one of the most active student organization in the college and provides opportunities for corporate visits, career exposure, and opportunity to network with successful alumni.
Students manage The Dennis and Sally vonWaaden Student Investment Fund worth more than $1,000,000. Students gain real world experience in stock valuation and investing.
Learn more about the major in finance, and view the curriculum guide.
Initiatives Supported by the Department of Finance
Integrated Investment Management
Center for Economics Education
Gates Capital Management Center for Financial Analysis
K-State Finance Scholars Program
The Kansas State University Finance Scholars Program is housed by the Gates Capital Management Center for Financial Analysis in the College of Business Administration and supported by the Department of Finance. It is a selective program that focuses on preparing students for careers in high-end investment management, investment banking, and the buy-side of financial markets. This innovative program serves top finance students who are committed to a rigorous curriculum and to the prospects of a rewarding career in the financial industry. See the required courses here. Applications take place in the fall semester. The Fall 2021 application will be open and linked here on September 27.
Affiliations