Women in the Business of Sports Conference
Due to non-essential travel bans for some key individuals, we are canceling the Women in the Business of Sports Conference originally scheduled for April 3-4, 2020.
The Women in the Business of Sports Conference brings together professional women from throughout the business of sports, and students that aspire to work in the field.
WHEN: Friday, April 3, 2020, 5:00 p.m., through Saturday, April 4, 2020, 4:00 p.m.
WHERE: Kansas State University, College of Business Building, Manhattan, Kansas.
WHAT TO EXPECT: Compelling presentations from nationally known speakers, some food and fun, and a chance to network with other professionals in the field.
OBJECTIVES: To inspire, encourage, connect and educate by covering cutting-edge topics in the business of sports and discussing opportunities and challenges for women working in the sports industry.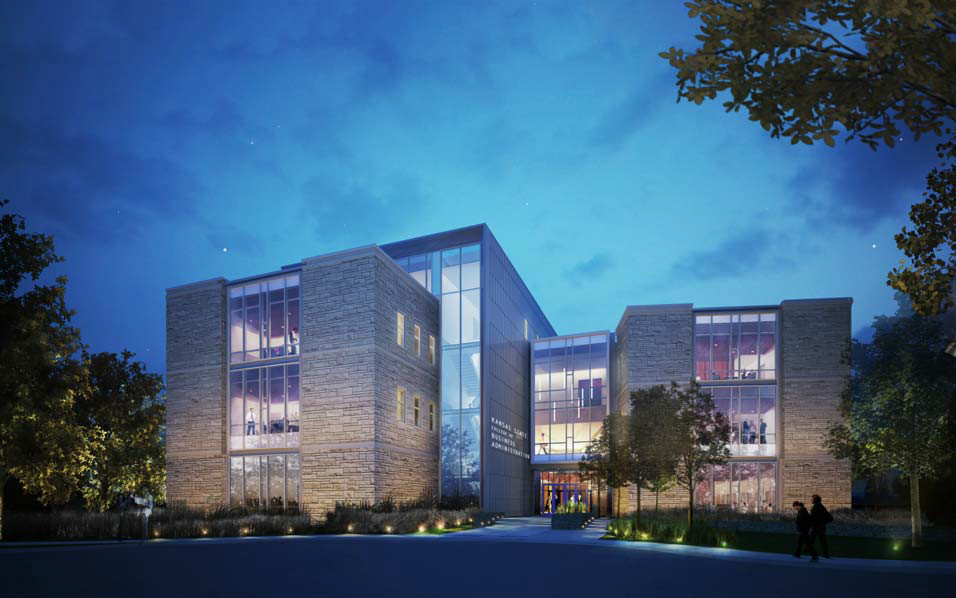 The Kansas State University College of Business Administration (CBA) Department of Marketing, in order to advance its strong record of pioneering programs, is creating initiatives that will attract the best students and scholars in innovative, educational activities. We offer undergraduate students from all disciplines the opportunity to "learn business in a context they love" with the new Business of Sports & Entertainment (BS&E) certificate, the fastest growing certificate program in the CBA. In its first year, the program has grown to 138 students. This interdisciplinary program allows students to learn data analytics, management, and economics through sports, as well as strategic marketing, communications, and branding through entertainment.
Students in the certificate are already doing amazing things, including the development of a website that allows other to learn more about the BS&E program.
The Business of Sports & Entertainment Speaker Series brings executives representing major brands in sports and entertainment to campus to present to both students and guests. Out of this series, the Women in the Business of Sports Conference was developed. This is the first of what is to become a wonderful, annual event for the College of Business at Kansas State University.
For questions concerning conference registration or logistics, contact:
Dana Parker
Program Coordinator
dlaparker@ksu.edu
785-532-2785
For conference sponsorship opportunities or more information on the Business of Sports & Entertainment program at K-State, contact:
Doug Walker, PhD
Associate Professor, Marketing
dmwalker@ksu.edu
Or for more information on the Business of Sports & Entertainment program at K-State, contact:
Janis Crow, PhD
Instructor, Marketing
jcrow@ksu.edu