Menard Family Scholars Program
Menard Family Scholars Program
The mission of the Menard Family Scholars Program is to offer the premier freshman business leadership development experience for high achieving students at Kansas State University's College of Business.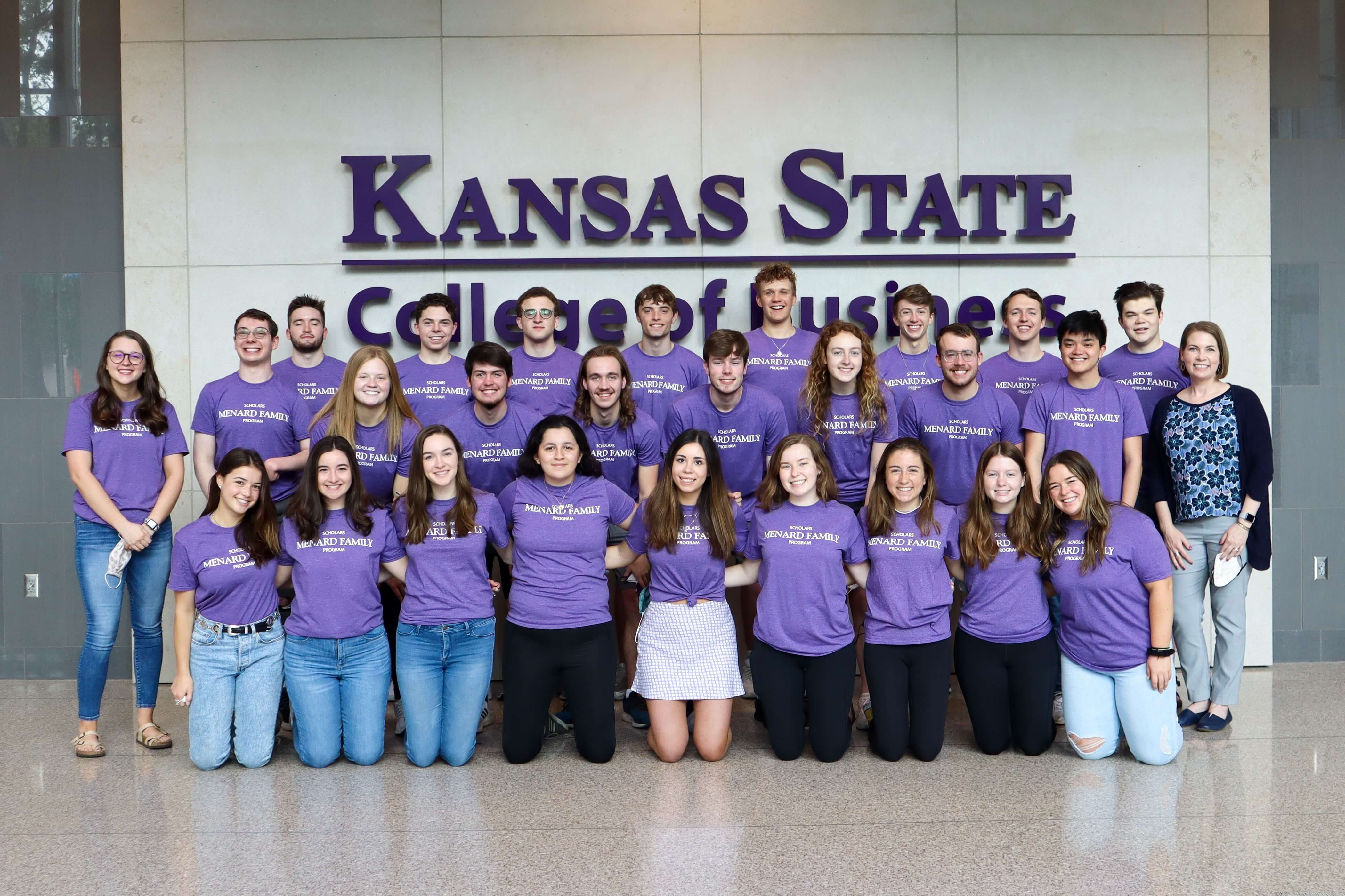 Program Overview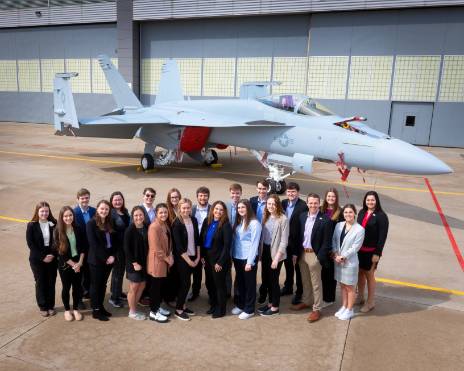 Offered by the Center for Principled Business at the Kansas State University College of Business, the Menard Family Scholars Program is a year-long, cohort-based program for outstanding freshman business students. The program is designed to foster leadership development, ethical decision making, and innovative thinking, while gaining technical knowledge and skills through rigorous coursework.
Students will explore college leadership opportunities and career pathways through industry learning trips, alumni connections, one-on-one mentoring, and other exclusive experiences. Menard Scholars also work with top faculty members as they transition to college life, and benefit from early access to the College of Business Career Development Program, specialized advising, and career shadowing experiences.