College of Business Summer Institute
Summer Institute Information
The College of Business Summer Institute will familiarize high school students with the business discipline and careers, as well as exposure to the college experience in and out of the classroom through engaging and experiential learning projects. Click HERE to view pictures from this year's Institute.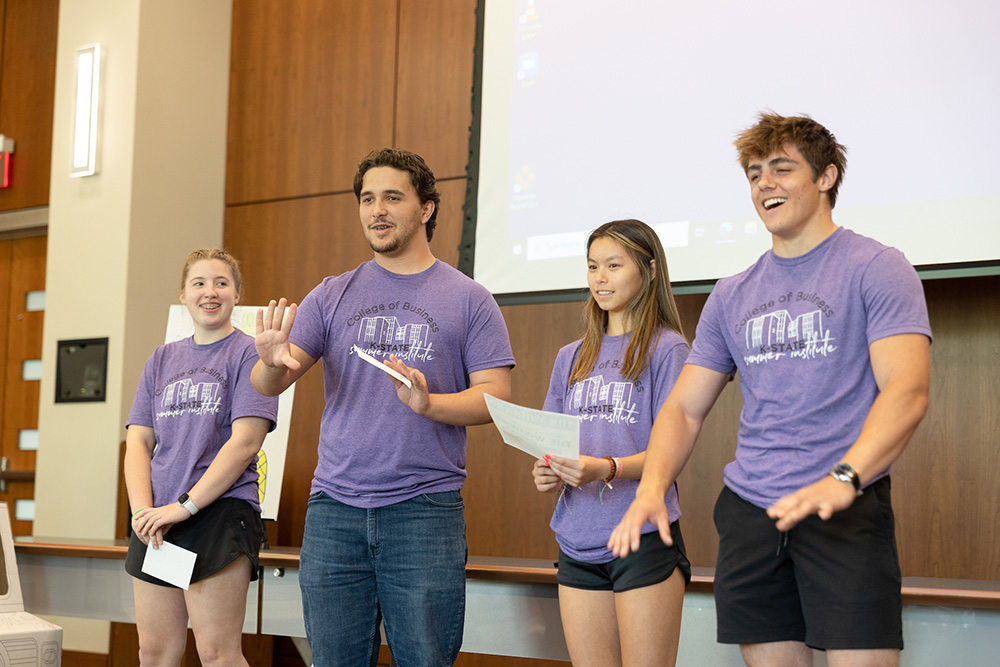 This three day/two night camp will introduce students to all aspects of business, while immersing them in campus life and what it looks like to be a K-State College of Business student. This intensive program encourages students to challenge their creative ideas and leadership skills through learning about the marketing, management, accounting, and finance functions within a business entity. Students will also engage in team collaboration, discussions with instructors and peers, and trips to local businesses. On the last day of the camp, students will apply all of their learning and practice pitching their ideas as part of an interdisciplinary Business Case Challenge.
Upon completion of the program, students will receive a certificate of completion, plus valuable resources and connections at the K-State College of Business, as well as other departments and programs across campus and within the community of Manhattan. After participating in the summer camp, participates will gain access to specialized events and future opportunities in the College of Business.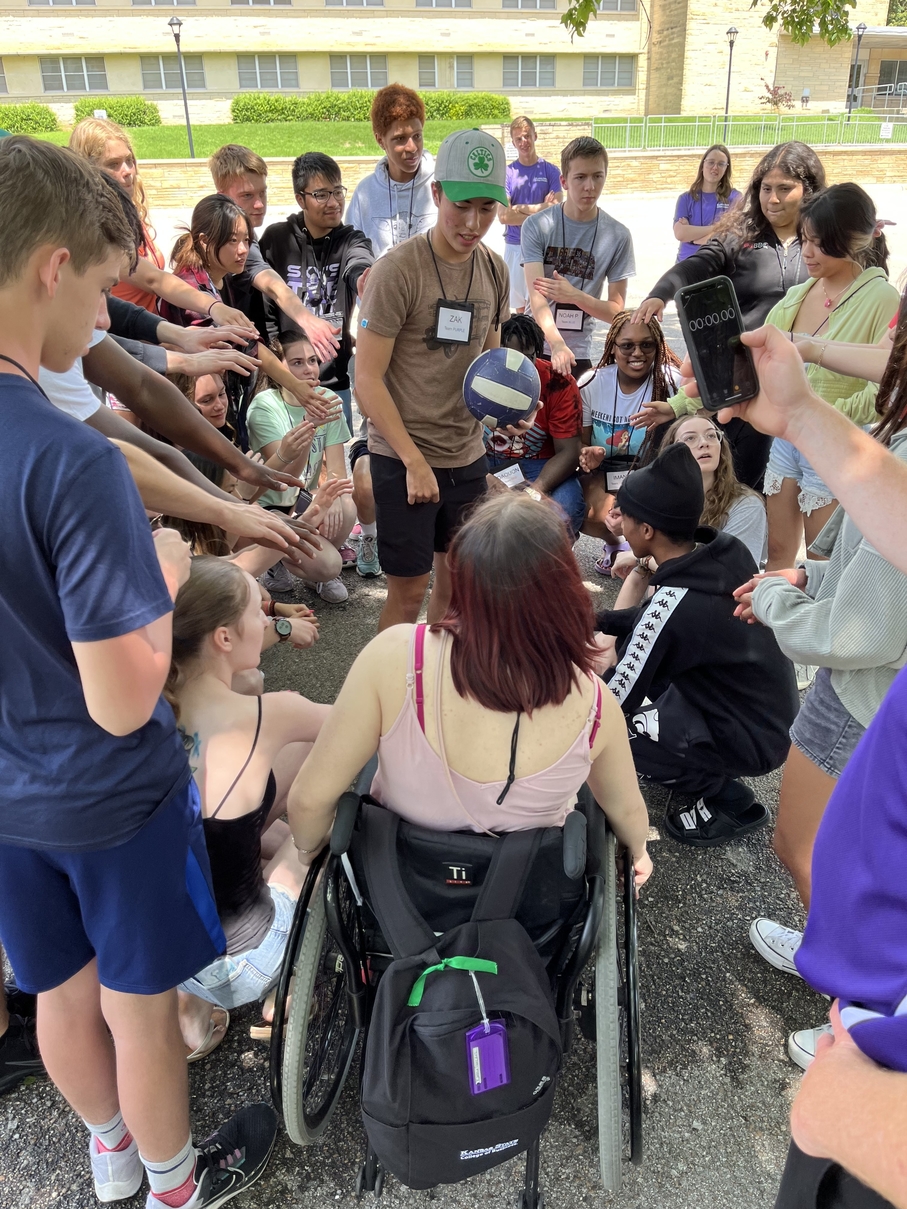 When
Summer 2023 - Dates TBA
Where
K-State College of Business in Manhattan, KS. Students will stay in the dorms on campus and participate in activities at the College of Business and across campus.
Who
High School students going into 11th or 12th grade.
Cost
The program is free of charge to students. Students from underrepresented communities, and students who have overcome social or economic hardships are stronly encouraged to apply; however, all students are welcome to apply. All educational, food, and boarding costs are paid for by our generous donors. Special thanks to our lead sponsor, Koch Industries.
Registration
Registration is closed for the 2022 session. We will open registration for the Summer 2023 Institute in early spring, 2023.
Contact
For additional information, please contact Marcia Hornung or Megan Ronnebaum, ksucpb@ksu.edu, or 785.532.2650.
College of Business Administration
Student Success Center
1001 Business Building
Kansas State University
Manhattan, KS 66506
785-532-6180
Dean's Office
2019 Business Building
Kansas State University
Manhattan, KS 66506
785-532-7227
College of Business Hours
Monday - Thursday: 7:00 am - 10:00 pm
Friday: 7:00 am - 5 pm
Saturday: closed
Sunday: 12:00 pm - 10:00 pm