Inclusion and Diversity: All Belong Here
Diversity, Equity, Inclusion and Belonging
In the College of Business we celebrate diversity and intentionally learn from, and with, each other. Building cultural competence as individuals and an organization is a lifelong journey. We both welcome and enjoy the challenge of continuous learning and view this work as critical to our success.
Our Newest Program "Rise Up" Launching Fall 2021
Learn more and apply here - Fall 2021 priority application deadline: August 1, 2021
Achieve your dreams as a "Rise Up Scholar". Rise Up Scholars receive world-class training, support, and community grounded in celebrating their diverse identities and acknowledging systemic inequities, ​to build rewarding careers in business.
Program runs throughout the academic year through graduation
Intended for high potential K-State business students who identify with a systemically marginalized and underrepresented group. This may include students who identify as Black/African American, Indigenous/Native American, Hispanic, Latino, Asian, multiracial, LBGTQ+, and/or as having a disability.
Open to incoming freshmen, current business students, and transfer students
Program includes academic support, leadership development, mentorship, and opportunities to network with business leaders and companies.
Those accepted into the program who have significant financial need may qualify for scholarships.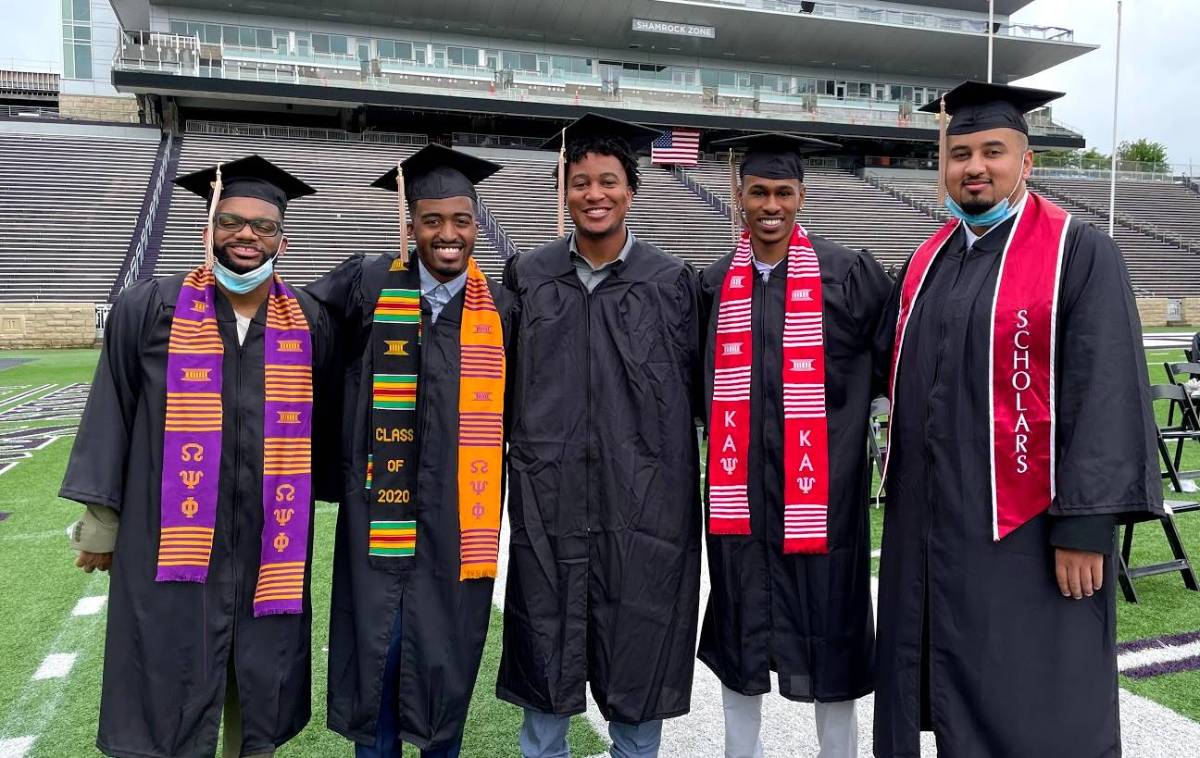 Students at graduation May 2021
College of Business Administration
Student Success Center
1001 Business Building
Kansas State University
Manhattan, KS 66506
785-532-6180
Dean's Office
2019 Business Building
Kansas State University
Manhattan, KS 66506
785-532-7227