Inclusion and Diversity: All Belong Here
Diversity, Equity, Inclusion and Belonging
In the College of Business we celebrate diversity and intentionally learn from, and with, each other. Building cultural competence as individuals and an organization is a lifelong journey. We both welcome and enjoy the challenge of continuous learning and view this work as critical to our success.
Current Business Students
Rise Up
Achieve your dreams as a "Rise Up Scholar". Rise Up Scholars receive world-class training, support, and community grounded in celebrating their diverse identities and acknowledging systemic inequities, ​to build rewarding careers in business.
Our "Rise Up Partners" are companies and individuals committed to diversity, inclusion, equity, and belonging. They help ensure our diverse Scholars have a positive college experience that will launch them into a successful career. Partners help break down the financial barriers of college by funding scholarships, help shape the Scholars as future leaders through mentorship, networking opportunities, exposure to industry expectations, corporate culture, and career possibilities.
Learn more about Rise Up
Especially for Incoming Freshmen
K-State has two signature summer programs for incoming freshmen business students who identify as Black, Indigenous, Latinx/Hispanic, Asian, Multiracial, LGBTQ+, First-Generation, or low income . Both programs include:
Free room, board, and meals
Training and preparation for the academic rigor of university
Access to scholarships
Community building and connections with student leaders, student organizations, faculty, staff, and business professionals
Multicultural Academic Program Success (MAPS):
4 weeks in June
Free dorm room + food
Complete a free K-State class
Company tours
Summer research project
MAPS is full for the 2022 Summer. Consider KOMPASS and Rise Up!


KOMPASS
4 days (Sunday, August 14 - Wednesday, August 17, 2022)
Free dorm room, food, activities
Apply now! Space is limited.
Throughout the year we provide learning opportunities to faculty, staff, students, and community around DEIB in business. We act on our learning through innovation in teaching, advising, and coaching.
Fall 2021
Join the College of Business and PricewaterhouseCoopers (PwC) for virtual workshops on "Becoming an Inclusive Leader." Led by PwC professionals, these interactive workshops will help participants recognize unconscious biases and microaggressions, and take action to become more inclusive leaders.
PwC is the second-largest professional services network in the world and is considered one of the Big Four accounting firms, along with Deloitte, EY, and KPMG. PwC CEO, Tim Ryan, established The CEO Action for Diversity and Inclusion, the largest CEO-driven business commitment to advance diversity and inclusion in the workplace with more than 2000 CEOs involved representing 85+ industries.
Student Workshop: Tuesday, November 9th from 2:30-3:45pm CT Register here.
Faculty/Staff Workshop: Wednesday, November 10th from 4:00-5:00pm CT Register here.
-----------------------------------------------------------------
We are thrilled to announce the launch of the Women in Business Initiative. Hosted by the Center for Principled Business, this new initiative serves current college students, alumni, working professionals, as well as regional high school students. The Women in Business Initiative fosters a network of innovation and collaboration through academic and co-curricular learning opportunities, and supports business research to advance women in the workplace.
Women in Business Career Summit 10/22/21
The Summit will provide an opportunity for personal and professional development for current college students as they prepare to move into the workforce and will connect successful alumni with high school and college women to offer mentoring, networking, and learning opportunities. Learn more and register here.
View our archived lecture series.
Office of Student Financial Assistance:
The Office of Student Financial Assistance helps all K-State students navigate paying for college. Their step-by-step guide provides important dates and other relevant information for incoming and continuing students. This office should be your first stop to explore paying for college.


Especially for Incoming Freshmen Fall 2021:
If you will be a freshman at K-State in Fall 2021 and identify as Black/African American, Asian, Latinx, Indigenous/Native American, or Multiracial consider the MAPS or Kompass summer bridge programs to prepare for K-State success and earn scholarships. More information here.
College of Business financial support for business students:
Scholarships: Scholarships are financial aid that do not need to be repaid and are awarded to students based on merit (academic, leadership or civic accomplishments) or other specific criteria.
K-State Scholarships

- All incoming and current students should

apply for K-State Scholarships here. The deadline is

March 15th

and you must apply every year. No late applications are accepted.

This application will apply business students for certain business scholarships.


Departmental Scholarships

- Students who have declared a major in business should be in contact with their department about any major-specific scholarships.


Book and Access Code Scholarships

- Books and access codes to class materials are essential for students to have during the first week of class. Business students struggling to purchase needed materials should contact Dr. Law-DelRosso (olivia@ksu.edu)


DACA Business Student Scholarships

- DACA business students should meet with Dr. Law-DelRosso to discuss their needs (olivia@ksu.edu).



Koch Project IMPACT Scholarship - 20 $5,000 per year scholarships awarded to incoming freshman multicultural students majoring in Business or Engineering and who demonstrate academic excellence and financial need. Contact Dr. Law-DelRosso (olivia@ksu.edu) for more information.

Cargill Project IMPACT Scholarship - Scholarships up to $2,000, depending on GPA, for incoming multicultural students in the colleges of Business, Agriculture or Engineering who participate in MAPS or KOMPAS. Contact Dr. Law-DelRosso (mailto: olivia@ksu.edu) for more information.
Other K-State Scholarship Opportunities:
With over 300 student organizations, you're bound to find a community that feeds your personal and professional interests. Below are a few that may pique your interest. Learn about all the opportunities here.
Olivia Law-DelRosso, PhD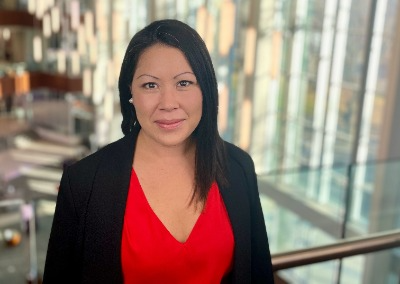 Assistant Dean for Diversity, Equity, Inclusion, & Belonging
olivia@ksu.edu, 785-313-1714 (text/call)
Make an appointment: calendly.com/olivia-delrosso
How I identify: She/her/hers, Chinese and Caucasian, immigrant, mom, and an inclusion enthusiast
Where I call home: New Zealand and Randolph, KS
Hobbies: I love camping, hiking, riding horses, and traveling


Alejandra Gonzalez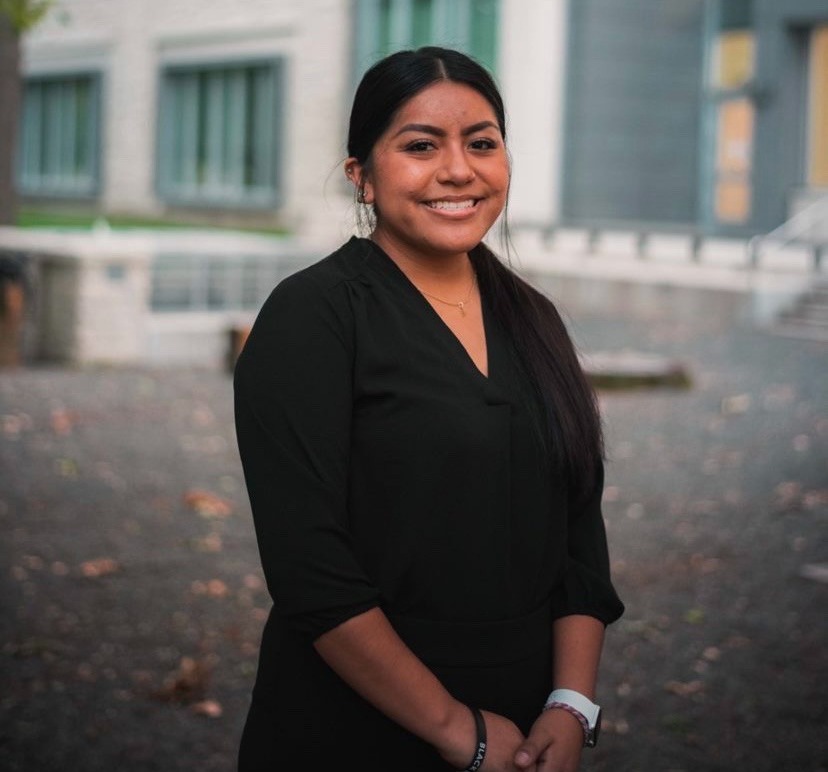 Assistant & Mentor
How I identify: She/Her/Hers, Hispanic-American, Latinx, First-Generation
Major: Finance Major with a minor in Spanish Translations degree
Where I call home: Kansas City, KS
My internships and career plans: I've interned with Barkley as a partner of BrandLab in the KC Metro Area and have also had a Research Internship as a McNair Scholar.
MAPS/Kompas class: Kompas Class 2018 and Peer Mentor 2020
Student organizations I have been involved in: HALO, BSU, LUPE, MBSA, Business Ambassadors and Dorm Community Assistant
Hobbies: I really enjoy watching movies and playing soccer in my free time. I also love going on hikes and trying new restaurants with my friends, especially for breakfast!


Sofia Leal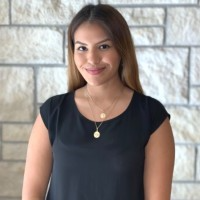 Assistant and Mentor
sofial@ksu.edu
(816) 824 3310
How I identify: She/her/hers, Hispanic/Latino/Mexican American, First-Generation, Immigrant, DACA student
Major: Marketing major with a minor in Entrepreneurship
Where I call home: Kansas City, MO
My internships: I've interned at KC Bizcare as a business advocate.
MAPS/Kompas class: MAPS and Kompas 2020 Peer Mentor
Student organizations I have been involved in: HALO, LULAC, LUPE, MBSA, WiB, BSU
Hobbies: I love taking my puppy to the dog park during my free time or binge watching Nailed It on Netflix!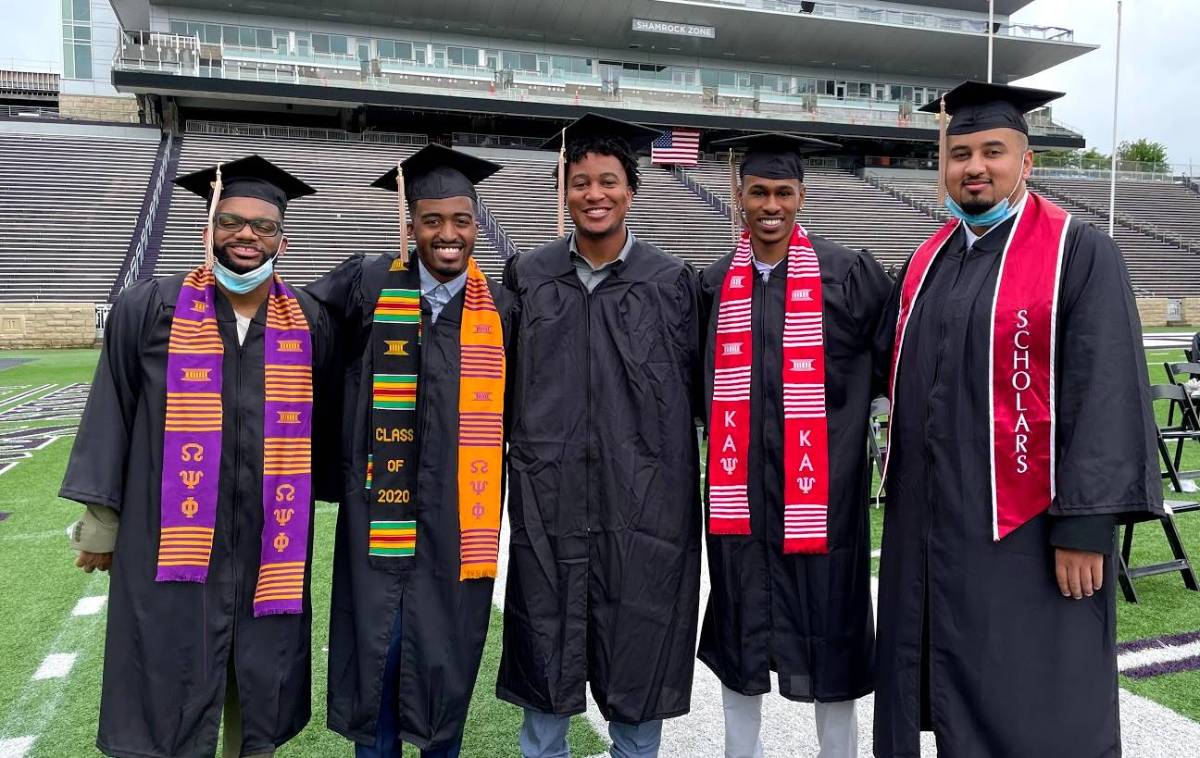 Students at graduation May 2021
College of Business Administration
Student Success Center
1001 Business Building
Kansas State University
Manhattan, KS 66506
785-532-6180
Dean's Office
2019 Business Building
Kansas State University
Manhattan, KS 66506
785-532-7227
College of Business Building Hours
Mon-Thurs: 7:00 am - 10:00 pm
Fri: 7:00 am - 5:00 pm
Sat: closed
Sun: 12:00 pm - 10:00 pm