Graduate Studies Advisory Council
The college has developed a Graduate Studies Advisory Council that serves as a critical partner to various aspects of its graduate programs. The council works with the college's faculty to gain an understanding of the current status of the college's graduate programs, and to discuss different opportunities for developing a win-win partnership between the council members and the graduate programs.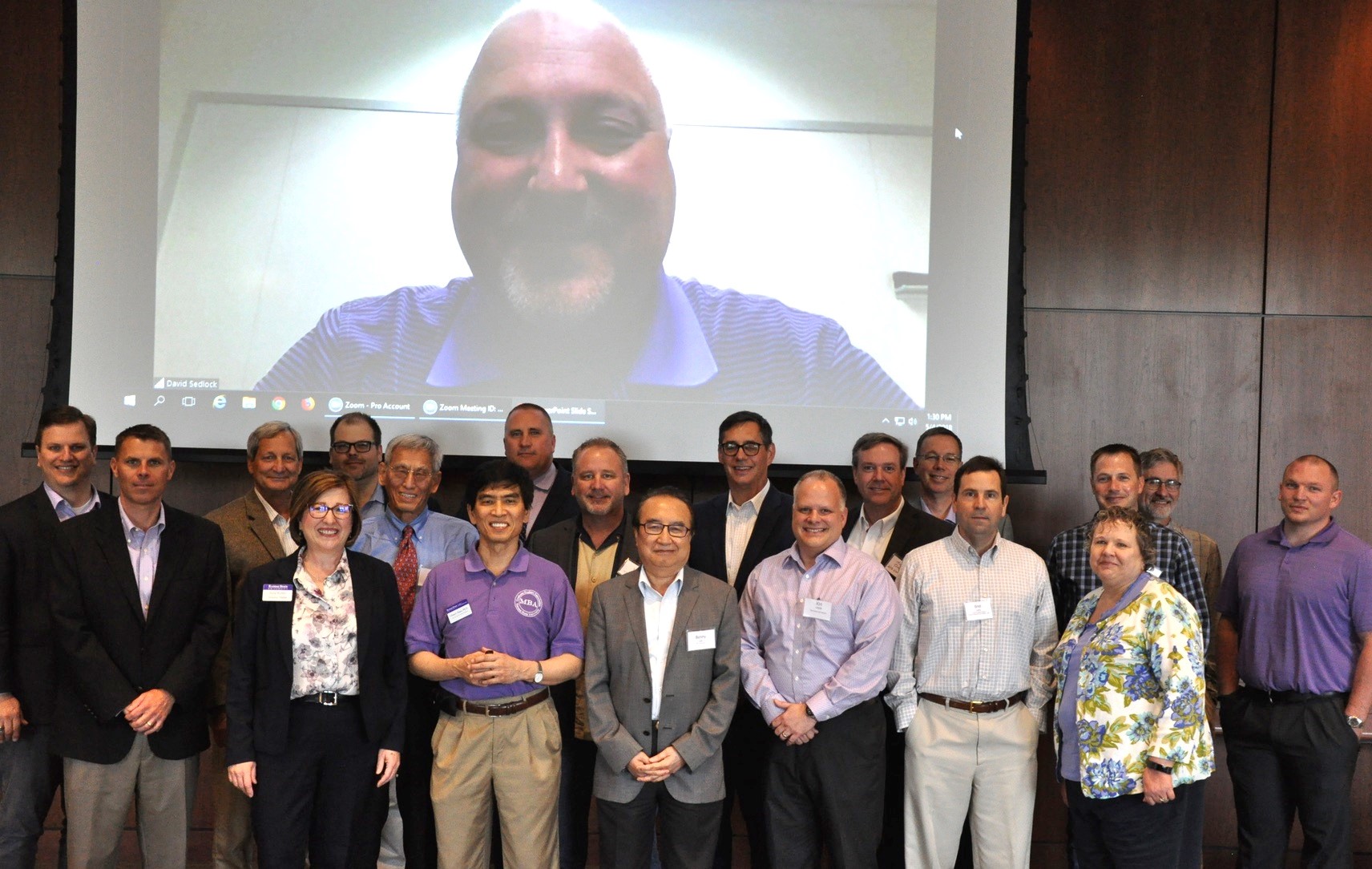 Spring 2018 Advisory Council Meeting
The advisory council is made up of the following members:
Chris Althoff, Partner, Invoyent
Andre Biane/Tom Ogle, President & CEO, AIB International
Pat Caldwell, Consult, Operations Management
Matt Crocker, President, Steel & Pipe Supply Co
Brent Depperschmidt, President & Managing Partner, Tallgrass Capital Investments
Jamshid Ebadi, Senior Manager, Crowe Horwath
Justin Eck, VP of Operations, Wagner Logistics
Junbin Shane Feng, Founder, SunField, LLC.
Kent Glasscock, President, KSU Institute for Commercialization
Adam Glendening/Jeff Johansen, CFO GTM Sportswear
Carl Goossen, Chief Marketing Officer, Spray Equipment, Inc.
Chris Gutierrez, President, KC SmartPort
Scott Jimison, General Director, BNSF Railway
Victor Jou, Business owner
Bret Lanz, Commercialization Manager, Advanced Manufacturing Institute, KSU
Kirt Leyda, Director Supply Chain Management, Stormont Vail Health
Benny Lee, CEO, Duracomm
Mike Leikam, CEO, the Centralized Supply Chain Services
Lynn Lin, President, Lynn Y.S. Lin Consulting, Inc.
Jeff Martin, VP Regulatory Affairs, Westar Energy
Mike Mayo, Principle/President, The Ebert Mayo Design Group
Brian Rempe, President, CivicPlus
Joshua Schumm, VP, Waggoners, Inc
David Sedlock, AT&T Chief Data Officer (CDO)
Chris Tatham, Owner and CEO, ETC Institute
Gautam Vyas, Enterprise Alliances Executive, Equifax
Bradley Walker, Aviation & Land Services Group Manager, Benesch
Ken Williams, Director of Licensing/Business Development, KSU Institute for Commercialization
Chenlung Yang, CEO, Chin Yeh Foods Corporation, Taiwan
Trice Alford, Chief Marketing Officer, DH Pace Company, Inc.