Microcredentials & Badges
What are Microcredentials?
Microcredentials* are flexible, affordable, and short units of learning in the College of Business. They serve as an acknowledgement of targeted, specialized outcomes, skills, or experiences for learners at all career stages, from students to seasoned professionals.
Instructors of these classes are full-time K-State faculty and are available to assist students.
Contact cbabadges@ksu.edu with any questions.
College of Business Microcredentials
Available spring 2024
This course imparts practical insights into research methods used to gather data within a business context through systematic observations. Participants will gain an understanding of how conventional research techniques and management analytics can be enhanced with artificial intelligence to aid business professionals in more efficient and effective problem-solving within organizations. The learning outcomes encompass the ability to define business issues, choose suitable data collection methods, and prepare data for analysis.
Delve into the significance of innovation in achieving a competitive edge for companies and promoting societal progress. This program will shed light on the potential pitfalls and expenses associated with innovation, underscoring the increased likelihood of success when firms implement a well-designed innovation strategy. More precisely, this program centers on the typical origins of innovation, common categorizations of innovations, and the factors contributing to the success of certain innovations over others.
Examine the approaches and resources employed by organizational leaders to craft an innovation strategy. The process of shaping an innovation strategy commences with grasping the strategic course and purpose of an organization and discerning how innovation can contribute to the achievement of the organization's objectives. This exploration encompasses methods through which companies assess novel undertakings and determine the viability of pursuing innovation, all while taking into account aspects such as collaborative ventures and the protection of intellectual property.
Analyze the multitude of factors that organizational leaders take into account when executing their innovation strategy. Elements like the organization's dimensions and framework, as well as team size, composition, structure, leadership, and management, all exert influence on the outcome of an innovation initiative. Furthermore, you will investigate optimal methods for enhancing both the efficacy and efficiency of the new product development process and how the deployment strategy is influenced by judicious timing, licensing, pricing, distribution, and marketing strategies.
This microcredential in accounting analytics is designed to help you develop data analytical skills that can be utilized in all areas of accounting, from large organizations to running your own business.
Accounting professionals who can interpret financial data and tell a compelling story with numbers are in high demand. Learn the skills needed to transform data into actionable insights that can drive strategic decisions, optimize processes and make informed financial recommendations.
Explore a range of subjects and ideas geared toward assessing a business's profitability from an operational standpoint. The prevailing business analysis metric in use today is Return on Equity (ROE). However, ROE encompasses earnings and losses from both operational and non-operational activities, even though businesses primarily generate value through their core operational activities.
Expanding upon the principles introduced in Operating Return Approach I, this microcredential centers on modeling the factors that influence a business's value. This enables managers and business owners to determine the market value of their enterprises.

Testimonials
Alexandria Serra
Lawyer and Entrepreneur
PMBA Student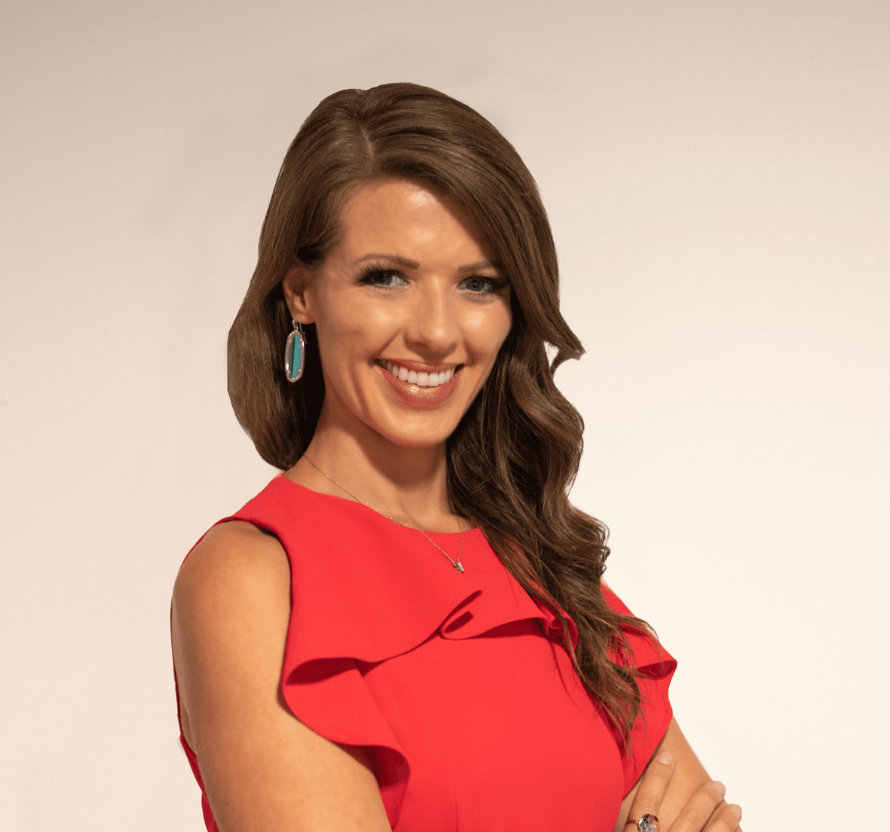 Entrepreneurship is my life! I was unsure that a PMBA was for me … until I took Dr. Jackson's Strategic Innovation Course. Throughout the course, I learned skills that were directly applicable to my business in real-time. The final project, a strategic analysis of my business and industry, propelled me not only to cultivate an innovative way to shake up the pet industry, but gave me the confidence to pitch the idea to Mass Challenge Texas, a zero-equity startup accelerator program. From the moment I started the badge course, I was hooked. I knew I had to get my graduate degree. K-State PMBA courses are like rocket fuel for my career!
Shawn Drew
Market President & CEO
Commerce Bank, Manhattan, KS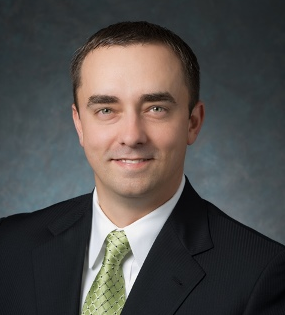 "While many of the topics were things I was aware of from being in the business world, I found the information great for the foundational/introductory badge. The piece I enjoyed most was the paper at the end. While I am not a fan of writing papers, I appreciated the challenge. We were asked to pick a company we knew a lot about and talk about strategic innovation in the company. I chose Commerce of course, but as I dug into our history, I learned a lot about strategic innovation inside Commerce I was never aware of.
I appreciated the fact that it was self-paced, I worked on it mostly from home during an evening. I probably spent a total of 8-10 hours on the program, most on the final paper. The course was a wonderful refresher of information and that innovation comes in many forms."
Kensley Fleischer, MBA
Marketing Specialist
Shamrock Trading Corporation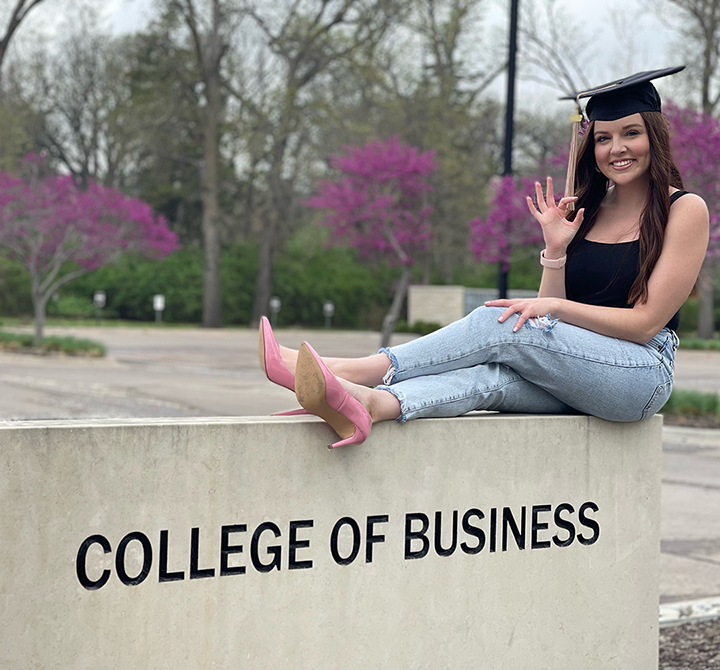 "As a graduate student who was preparing to enter a career in marketing, I knew it was vital to learn the basics of data analytics to understand the implications of different campaigns and their effectiveness, especially when justifying those with a higher cost by looking at return on investment. I took this course because I wanted to deepen my analytical skills and learn more about visualizing and interpreting data from a business standpoint. Plus, as digital marketing continues to evolve and become more data-driven, I knew that employers were looking for these types of skills in potential hires, and I wanted to stand out as an applicant. While the badge course was only six weeks long, it challenged me to learn another tool outside of Excel that I could use for more complex data. Now that I am working full-time as a marketing specialist, a big aspect of my job is analyzing data from social media, email marketing, push notifications, and other digital marketing campaigns to help shape future decisions for our brand. I think establishing data analytical skills is vital for any business major to be successful in their future career."
Dan Bergen
Director of Data Analytics
Centralized Supply Chain Services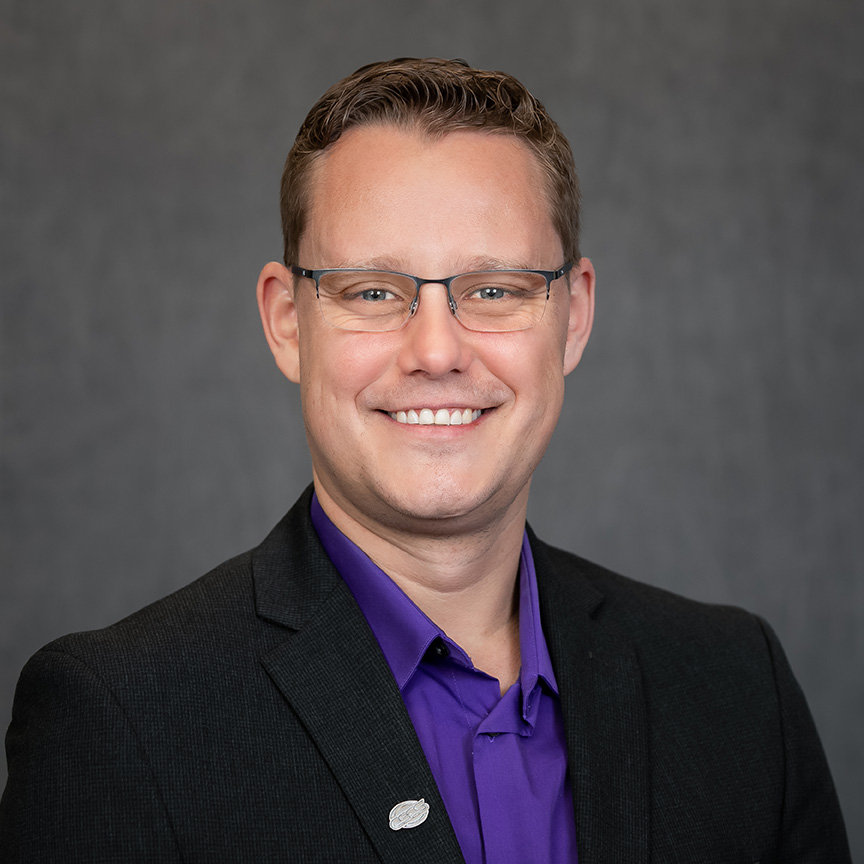 "In February 2022, as part of our creation of a microcredentialing program, Chad Jackson facilitated the Strategic Innovation course for our organization," said Dan Bergen, Director of Data Analytics at Centralized Supply Chain Services (CSCS). "Chad did a fantastic job presenting the material and challenging each one of the participants to think critically about what is important, where we should focus our time, and why it's essential to learn new, practical tools. As result of this training, CSCS created a cross functional Innovation Task Force this spring whose recommendations were just presented to our leadership team to be incorporated into the strategic vision for coming years. The true definition of success in a course is not just the transfer of knowledge but the application of said knowledge and I am confident that without the Strategic Innovation badge program, CSCS would not have the dedicated focus and processes around innovation that we do today."
*All microcredentials are currently offered as non-credit.