K-State Launch Series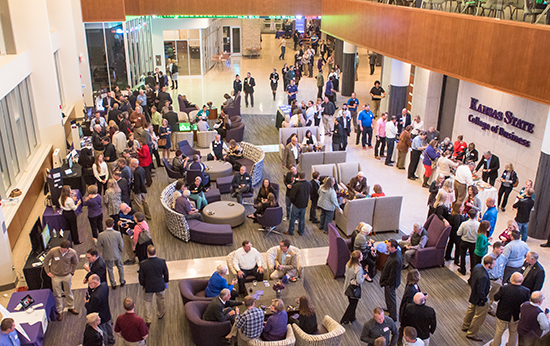 Launch is a series of entrepreneurial competitions for K-State students. The competition is open to all K-State undergraduate and graduate students or teams from all majors.
Fall 2022 K-State Launch Competition
Key Dates:
October 25 – Pitch Workshop at 4pm in the Entrepreneurship Center in the College of Business. Come get tips, tricks & best practice information on pitching before entering the Launch competition!
November 1 — Live Pitch Night event sponsored by the Entrepreneurship Club at 6 p.m. in the Entrepreneurship Center in the College of Business. Anyone is welcome to sign up to give their live pitch for a chance to practice or be selected to move on to the final live event.
November 3 — Submission deadline for online entries via Canvas.
November 8 — Final live event.
Prizes:
A total of $10,000 in prizes will be awarded. The top 20 finalists will receive a $175 general scholarship and compete live on the day of the event. These finalists will be competing for the following prizes:
First place — $3,000 scholarship
Second place — $2,000 scholarship
Third place — $1,000 scholarship
Entrepreneurial Spirit Award — $500 scholarship
To enter:
There are TWO ways to enter:
Upload a short video to YouTube(Links to an external site.) (three minutes or less).

You may upload your video as "unlisted" or "public"
The name of your video should be your business/group name (please introduce all group members in the video)
Copy the unique YouTube URL and submit it on Canvas under the 'Quizzes' Tab to compete in K-State Launch!

Compete and win during the Live Pitch Night on Nov. 1st to move onto the Launch Competition!
Questions? Come by the Entrepreneurship & Innovation Center. Business Building1054 or contact TaraGieber@ksu.edu
For more information, click on the "Register for Launch Now!" button.