Diane Swanson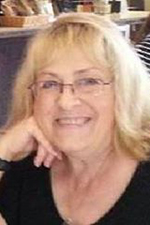 Professor
Edgerley Family Chair in Business Administration
Founding Chair, Business Ethics Education Initiative
Department of Management
Office:
3014 Business Building
Mailing Address:
3091 Business Building
1301 Lovers Lane
Manhattan, KS 66506
Phone:
785-532-4352
Email:
swanson@k-state.edu
Research Goals
Diane L. Swanson focuses on theory building in the related areas of corporate social responsibility and corporate social performance. She examines how a particular type of executive leadership can help create a values-driven culture capable of enacting the triple bottom line of economic, social, and environmental performance. In this context, she also investigates the relationship between corporate social performance and corporate financial performance. Her other areas of interest include business ethics education, the creation of shared value for business and society, and the regulation of risky systems.
Current Research & Consulting Projects
Clients include the Federal Reserve Bank of New York, Sweeter Law Office (Washington), National Association for Credit Management, and Blue Cross and Blue Shield of Kansas.
Underway: Article on CSR Discovery Leadership: A Multilevel Framework in Historical Context.
Investigating predictors of board of directors' CSR projects using two large datasets.
Major Accomplishments
Distinguished Visiting Scholar in CSR Leadership in the Executive PhD Program for Values-Driven Leaders at Benedictine University (Chicago area).
Recognized in Who's Who in America, Who's Who in the World, Who's Who in Finance and Business, Who's Who of American Women, Who's Who in American Education, Who's Who in Finance and Industry, Who's Who among America's Teachers, Who's Who in Business Higher Education.
Best Article Award from the International Association for Business and Society and California Management Review
Editorial board member for Academy of Management Review, Business Ethics Quarterly, Business & Society, International Journal of Organizational Analysis, Asia Pacific and Globalization Review, Encyclopedia of Business Ethics and Society (selected for three national library awards).
Outstanding Business Ethics Educator Award from Colorado State University, University of Colorado at Boulder, and University of Wyoming, presented at an AACSB Teaching Business Ethics Conference
Published in Academy of Management Review, Human Relations, Systems Research and Behavioral Science, Business & Society, Corporate Reputation Review, Oxford Handbook of CSR, Behavioral Science, Journal of Business Ethics, Journal of Multidisciplinary Research, Long Range Planning, Journal of Corporate Citizenship, Journal of Academic Ethics
Books Authored and Edited
CSR Discovery Leadership: Society, Science and Shared Value Consciousness, Palgrave Macmillan/Springer, 2018.
Embedding CSR into Corporate Culture: Challenging the Executive Mind, Palgrave Macmillian, 2014 (Book Award Finalist, 2015)
Toward Assessing Business Ethics Education, Co-edited with Dann Fisher. Information Age Publishing, 2011
Advancing Business Ethics Education, Co-edited with Dann Fisher. Information Age Publishing, 2008
Toward Integrative Corporate Citizenship, Co-authored with Marc Orlitzky, Palgrave Macmillan, 2008
Other Contributions
Managing Multiple Stakeholder Pressures: Toward a Typology of Corporate Social Performance Profiles (with L. Fu, D. Boehe, and M. Orlitzky) Long Range Planning, 2018.
Leading the Triple Bottom Line: A Corporate Social Responsibility Approach (with M. Orlitzky) in Handbook of Industrial, Work, and Organizational Psychology, 2018.
Toward a Conceptual Integration of Corporate Social and Financial Performance (with M. Orlitzky) in Handbook of Integrated CSR Communication, 2017.
The Restorative Potential of Discovery Leadership: Corporate Responsibility as Participating Consciousness in Radical Thoughts on Ethical Leadership, 2017.
Developing Learning Objectives for Accounting Ethics. Accounting Education: An International Journal (with L. Kidwell, D. Fisher, & R. Braun), 2013.
Assessing Stakeholder Satisfaction: Toward a New Measurement of Corporate Social Performance as Reputation (with M. Orlitzky). Corporate Reputation Review, 2012.
Areas of Teaching
Corporate Citizenship and Business Ethics, Managing the Triple Bottom Line Business, Professional Ethics, PhD and Graduate Education for Executive Managers
Education
Ph D, University of Pittsburgh, 1996.
Major: Business Administration
Supporting Areas of Emphasis: Strategy, Corporate Social Responsibility, Ethics, Organizational Theory, Sociology of Organizations, Business Environments, Public Policy and Regulation

MA, University of Missouri at Kansas City, 1982.
Major: Economics
Supporting Areas of Emphasis: Social Theory, History, Philosophy, Public Policy

BS, Avila College, 1980.
Major: Finance
Supporting Areas of Emphasis: Management and Economics