Business Ambassadors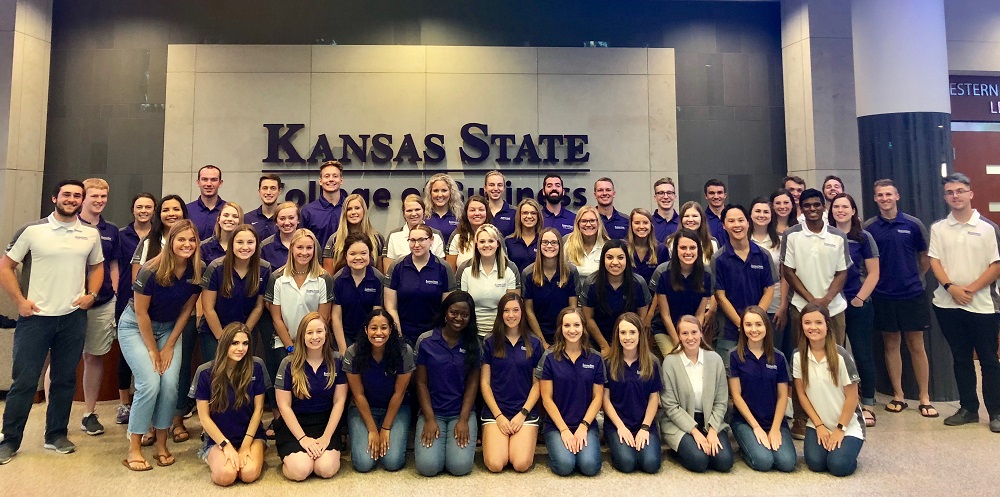 The Business Ambassadors is a group of outstanding students who are selected to serve the College of Business Administration and its students. The goals of the organization include the retention of current students and the recruitment of prospective students into the college.
Mission Statement
The College of Business Ambassadors work as a team to foster continual improvement of the College of Business Administration (CBA) through representation, recruitment, service, and facilitation; Business Ambassadors also maintain open communication with students and faculty/staff and help new students transition to K-State and the CBA.
Summary of the Business Ambassador Organization
K-State Business Ambassadors are essential in two key areas:
First, Business Ambassadors are a select group of current business students who serve as an important representative of the College of Business Administration and K-State at on and off-campus events (recruiting and non-recruitment), interacting with prospective students and their families.
Second, Business Ambassadors are matched with new-to-K-State students to serve as their peer mentor and a resource during their first semester in the College of Business Administration.
Questions? Contact our President, Samantha Brethour at businessambassador@ksu.edu.
Apply to be an Ambassador
Our 2022-2023 Business Ambassador Application is now open! Applications are due by February 7th, 2022 at 11:59 pm CST. Applicants will receive more information about interviews and next steps after that date.
If you are interested in learning more about joining the Business Ambassadors, please contact our Training and Recruitment Officer, Tyler Operach, at businessambassadors@ksu.edu.