Advising
The College of Business offers many choices, and the best way to take full advantage of our offerings is to talk to a professional academic advisor who can guide you through our undergraduate academic programs. These include seven majors, two minors and five certificates, as well as other student support programs that will enhance your experience, such as study abroad opportunities and student clubs and organizations.
Who is my advisor?
The name of your advisor appears on the right side bar of your student record in KSIS. If you do not know who your advisor is, please contact us in the Student Success Center in 1001 Business Building or by calling 785-532-6180.
Schedule an appointment
You can easily schedule an appointment with your advisor with our online scheduling application: SSC Navigate
In person: 1001 Business Building
By phone: 785-532-6180
Online: using the scheduling system SSC Navigate

Please note: Individual advisors cannot schedule appointments.
Advising Assistants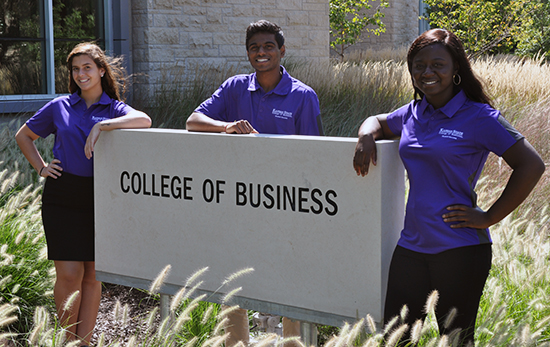 Advising Assistants are successful business students who work very closely with the Academic Advisors. They are trained on the CBA curriculum, activities and resources in the college and at K-State. Advising Assistants meet with students in the Student Success Center in 1001 Business Building. They are also available via email.
Advising Assistants will
Answer basic questions about requirements for CBA academic programs
Explain how to use KSIS and DARS for academic navigation and planning
Provide information about tips for enrollment and scheduling of courses
Help students draft long range plans
Share information about college activities and student clubs
Provide information about CBA and K-State resources and offices