Ebadi is named Professor and Dean Emeritus of Business Administration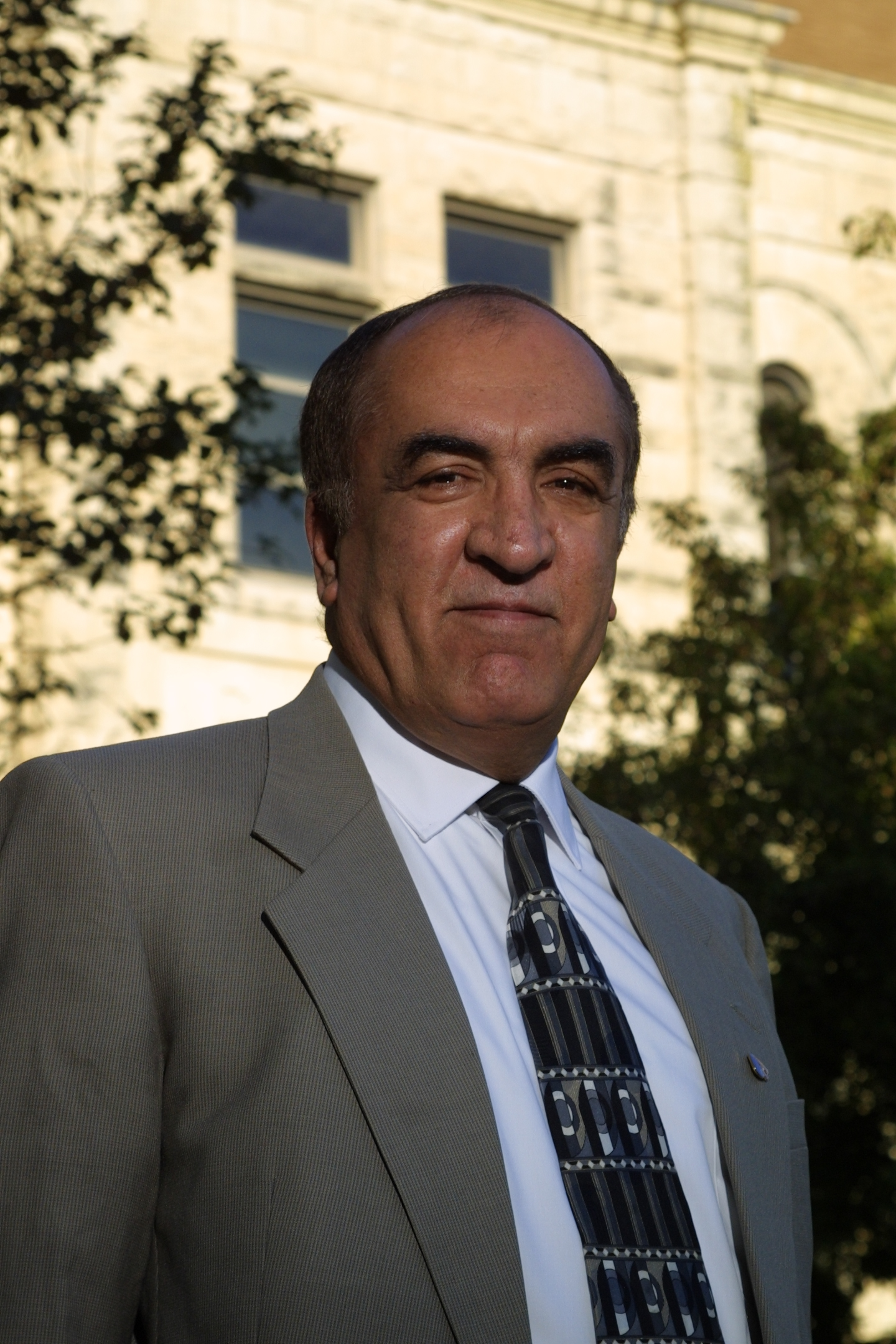 Yar Ebadi, former dean of the College of Business Administration at Kansas State University has been designated Professor and Dean Emeritus of Business Administration.
Ebadi was dean of the college from 1995 to 2011 and was the first Edgerley Family Dean of the college. He stepped down from the deanship in 2011. Ebadi was named dean of the College of Business Administration in 1996 after serving as interim dean in 1995. He was the college's associate dean from 1992 to 1995 and head of the department management from 1988 to 1992. Prior to coming to K-State in 1983, Ebadi served in various faculty positions at Kabul University in Afghanistan and Indiana University.
"Dean Ebadi did an excellent job leading the college for 16 years. It is his dedication and hard work that put the college in the position we are in to move forward and be an important part of K-State's Vision 2025," said Ali Malekzadeh, current Edgerley Family dean of the college. and retired in the spring of 2013. Ebadi was the Robin Haggans Maupin Chair in Business and a professor in the department of management.
Under Ebadi's leadership, the college's enrollment increased by more than 40 percent and student scholarships more than quadrupled. The college also received national recognition during Ebadi's tenure, including being listed for the first time among BusinessWeek's top undergraduate business programs for 2010, and having the college's master of business administration program ranked among the Global 100 best in the Aspen Institute's Beyond Grey Pinstripes biennial survey and alternative rankings in fall 2009.
In addition, Ebadi helped guide the college's successful reaccreditation bids in 1998 and 2008 from the Association to Advance Collegiate Schools of Business, the premier business accrediting agency in the world. He has been a member of the association, serving on its pre-accreditation committee and as a peer review team chair and mentor in the accreditation process for numerous business schools nationally and internationally.
Ebadi has been active in numerous academic, professional and university organizations. He is a member of Phi Kappa Phi, Beta Gamma Sigma, Sigma Iota Epsilon, Tau Beta Pi and Pi Tau Sigma honoraries. His professional memberships include the Academy of Management and the Decision Sciences Institute. Since 2007 he has served as a member of the editorial review board of the International Journal of Productivity and Quality Management.
He received the College of Business Administration's Outstanding Teacher of the Year in 1987 and served as president of the Midwest Business Deans Association in 2001-2002.
Ebadi has served on numerous committees, including the Commerce Bank-Manhattan board of directors, the University Strategic Committee, the Council of Academic Deans and several major search committees. Ebadi also is an active member of Rotary and the Manhattan Area Chamber of Commerce.
Ebadi earned his bachelor's degree in mechanical engineering from Kabul University through a partnership with the Georgia Institute of Technology. He completed his first two years at Kabul and his final two years at Georgia Tech. He received his master of business administration in production and operations management and his doctorate in management, both from Indiana University. He also received additional professional certifications from the University of Minnesota and from Harvard University.