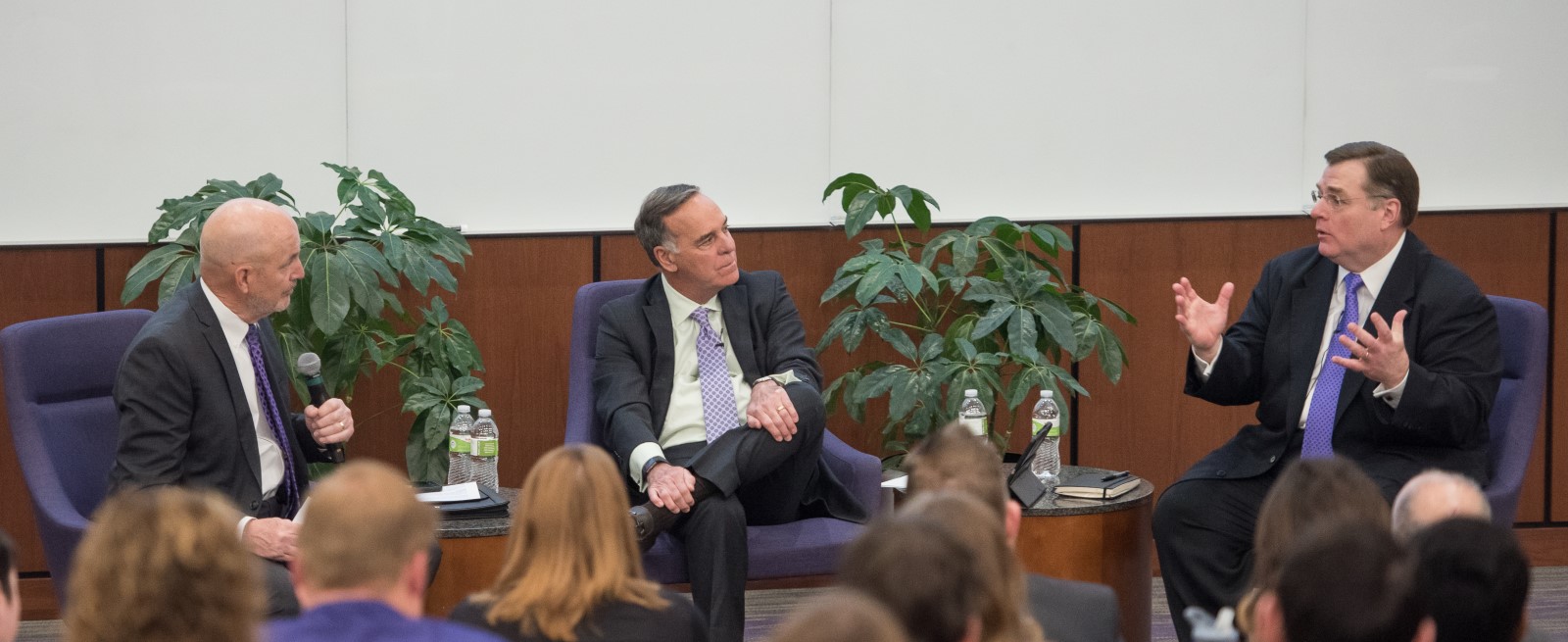 Alumni and Corporate Partners
Involvement of our alumni and corporate partners helps to make our programs more relevant and enhance the quality of our student experience. There are many ways to engage with our College whether you want to recruit new employees for your company or get involved by mentoring students or providing expertise.
300+ companies that directly recruit business students
Business alumni network 160,000+ strong
Many opportunities to help individual students
Make a personal difference.
The Executive mentor program is one of many ways to make a personal difference in a student's life.
Make a financial difference
Scholarships are only one way that you can pass on a legacy of success to students. Schedule a time to talk about how you can make a difference at the College of Business through financial support of scholarships or programming. Or donate today!