CBA Legend Award in Business Achievement
The Legend Award recognizes extraordinary contributions of business leaders who personify Kansas State University's mission of advancing the well-being of Kansas, the nation, and the international community. The award is the most prestigious award granted by the College of Business Administration at Kansas State University and it honors an individual who has rendered great lifetime service, who goes above and beyond in their daily lives to serve the CBA, its faculty, staff, students, and mission. This person possesses a deep responsibility for extraordinary acts of leadership.
All Kansas State University alumni, faculty, staff, administration, students, student organizations and friends are eligible to nominate individuals they feel are worthy recipients of the Business Legend Award.

The Legend Award is given when an individual meets the high qualifications established in the award guidelines. It is not necessarily awarded on an annual basis.
Legend Award Recipients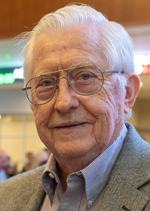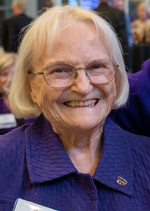 Dennis and Sally von Waaden - 2021 Recipients