Center for the Advancement of Entrepreneurship
The Center for the Advancement of Entrepreneurship was founded in 2008 with the mission of promoting entrepreneurship among all academic disciplines at Kansas State University. Our award-winning entrepreneurship center offers academic and non-academic experiences to Kansas State students in all majors and years.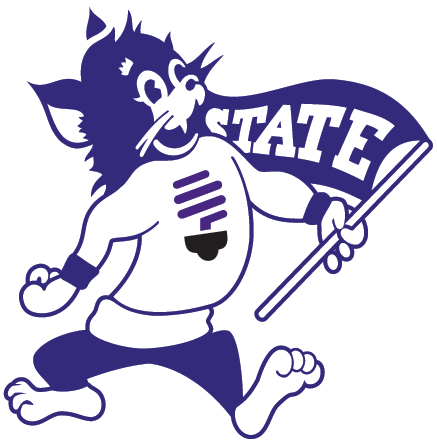 Academics
Start-up Cats
K-State Launch: is your Idea The NEXT Big Thing?
Started in 2010 The NEXT Big Thing, now K-State Launch, is an annual entrepreneurship idea competition that awards more than $20,000 in prize money. The competition is open to undergraduate and graduate students in the K-State Manhattan campus.
Venture Accelerator
The Venture Accelerator is located at 914 and 918 N. Manhattan Avenue directly across from the K-State campus.
Venture Incubator
Provides business services and space to promising student ventures in the early development stages. The Incubator is designed to take learning beyond the walls of the classroom and allows students to combine their knowledge and passion to create businesses. It supports traditional, social, and corporate entrepreneurial ventures, and it is open to students from all majors, and focuses on closing the gap between writing business plans and venture launch.
Wildcat Venture Fund
All K-State students have the opportunity to start their new venture in the Venture Accelerator with funding from the Wildcat Venture Fund, which is fully managed by investment management students.
Investment management students conduct due diligence, analysis, and make investment recommendations on student businesses applying for funding and space in the Venture Accelerator. These students will also be responsible for helping student entrepreneurs create the financial portion of their business plans, work with entrepreneurs to help grow their businesses, and provide other venture capital related functions such as bringing in accounting, marketing, and management expertise (other students) as necessary. A board of K-State linked venture capitalists provide oversight.
The K-State College of Business Administration, through the generous support of KS State Bank, offers a new venture support program called K-State Launch a Business (LAB). The LAB program will make world-class K-State faculty, students, and alumni support available to up to 10 high-potential startup concepts over an intensive 5 week period.
Faculty and Staff
Chad Jackson: Director, instructor
Advisory Board
Lee Borck, Innovative Livestock Services, Inc.
Lyle Butler, Manhattan Area Chamber of Commerce
Bob Debruyn, Master Teacher
Dave Dreiling, GTM Sportswear
Chris Fox, Fox Home Innovations
Kent Glasscock, Kansas State University - IC
Eric Higgins, Kansas State University
Phil Howe, Kansas State Bank
Walt Lane, Netstandard
Kevin Lockett, UEP
Janice Marks, Varney and Associates
Earl McVicker, Central Bank and Trust Co.
Christopher Miller, Gammon Miller LLC
Ward Morgan, CivicPlus
Amy Renz, Kansas State Alumni Association
Toby Rush, EyeVerify
Bill Sanford, Symark, LLC
Kylie Stupka, Youth Entrepreneurs
Bill Trenkle, Foulston Siefkin
Jack Vanier, CK Ranch
Karin Westman, Kansas State University